Online Safety
At Hazelwood, we believe that the Internet is essential in 21st century life for education, social interaction and business.
The online world is a fantastic place for young people to explore, with endless opportunities for learning and creativity, but just like in the real world there are risks and dangers that children need to be aware of and learn how to navigate. When we talk about online safety, we are not just referring to the Internet but including the use of computers, games consoles (such as X-box), mobile phones, television, tablets (such as the iPad) and all devices that allow access to the Internet. The positives of the digital world overwhelmingly outweigh the negatives but children, schools and parents all need to be aware of various online risks.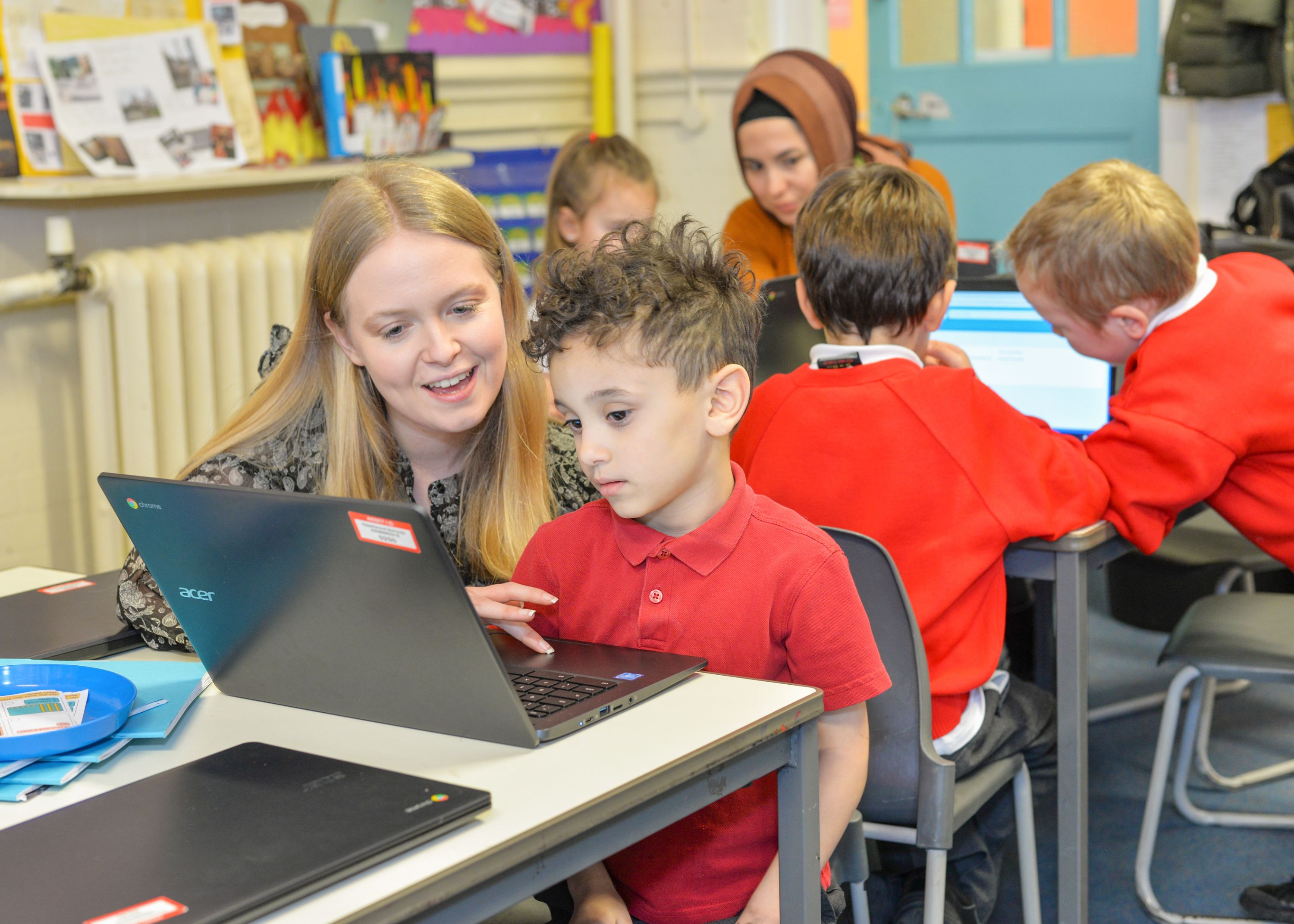 Here's what you can do to help your child stay safe while they are learning and having fun online.
8 Steps to keep your child safe online:
Explore together: Ask your child to show you their favourite websites and apps and what they do on them. Listen, show interest and encourage them to teach you the basics of the site or app.
Chat little and often about online safety: If you're introducing them to new learning websites and apps at home, take the opportunity to talk to them about how to stay safe on these services and in general. Ask if anything ever worries them while they're online. Make sure they know that if they ever feel worried, they can get help by talking to you or another adult they trust.
Help your child identify trusted adults who can help them if they are worried: This includes you and other adults at home, as well as adults from wider family, school or other support services who they are able to contact at this time. Encourage them to draw a picture or write a list of their trusted adults.
Be non-judgemental: Explain that you would never blame them for anything that might happen online, and you will always give them calm, loving support.
Supervise their online activity: Keep the devices your child uses in communal areas of the house such as in the living room or kitchen where an adult is able to supervise. Children of this age should not access the Internet unsupervised in private spaces, such as alone in a bedroom or bathroom.
Talk about how their online actions affect others: If your child is engaging with others online, remind them to consider how someone else might feel before they post or share something. If they are considering sharing a photo/video of somebody else, they should always ask permission first.
Use 'SafeSearch': Most web search engines will have a 'SafeSearch' function, which will allow you to limit the content your child can access whilst online. Look out for the 'Settings' button on your web browser homepage, which is often shaped like a small cog.
Parental controls: Use the parental controls available on your home broadband and all Internet enabled devices in your home. You can find out more about how to use parental controls by visiting your broadband provider's website.

Here are some videos to help your child learn about staying safe online:
Nursery - Year 2 Online Safety Videos

Year 3 - 4 Online Safety Video

Year 5 - 6 Online Safety Video


Online Safety Day
Online Safety Day on Tuesday 7th February gave us the opportunity to teach the children of all ages about the importance of keeping safe online. We welcomed our friends at Education Child Protection Ltd (ECP) to speak with the children at an age-appropriate level about how to keep safe and how to report problems when online. It is always amazing (and sometimes a little worrying) to hear how much the children know about the latest game and their chat functions, or how they browse YouTube and know how to log in on Mum and Dad's username!
All staff also received training on how to teach online safety and support our young people too. Thank you also to the many parents and carers who went online to watch the information session - I do hope you found it useful.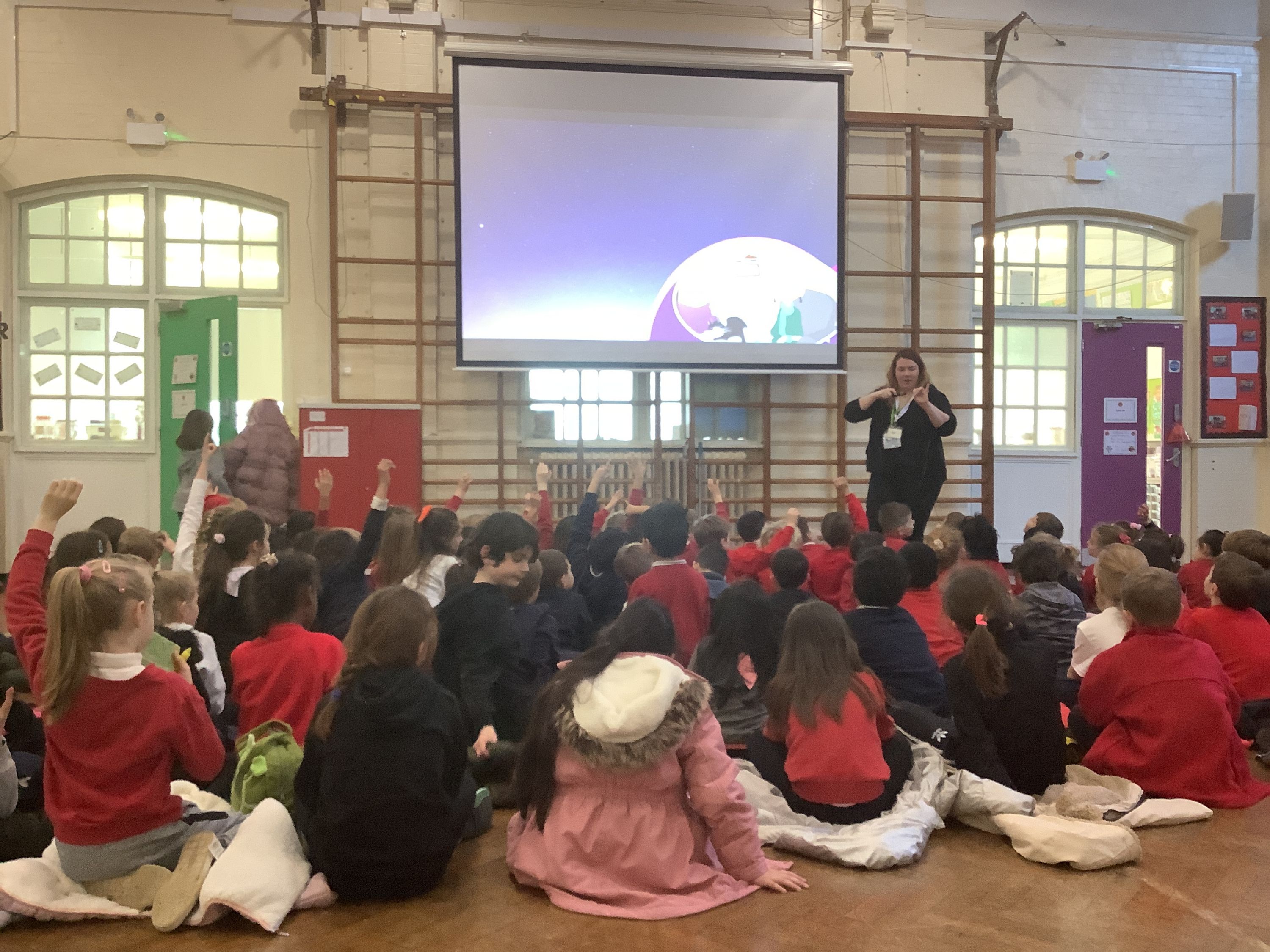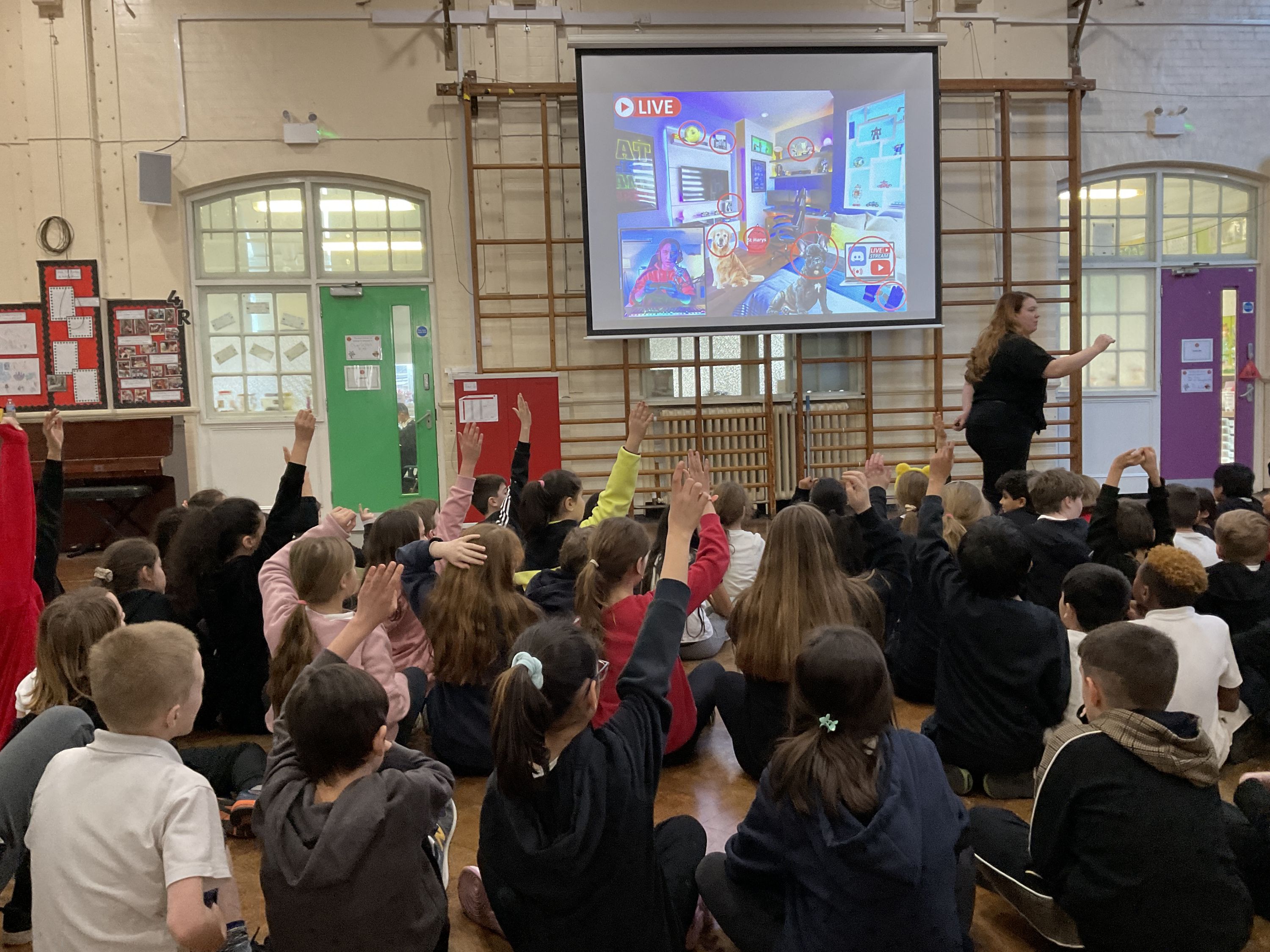 There are many sites to support parents and carers with keeping their children safe online:
At Hazelwood, we regularly use and highly recommend the Online Safety website KidsOnlineWorld which contains lots of information regarding popular apps, games & parental controls. Please click the hyperlink above or on the image below to access the website.

Online Safety Guides for Parents
We have signed up to National Online Safety (NOS) to be able to share a number of top tips and online safety guides to support you with navigating the complex online world with your children. Please click below on any of the guides to open them.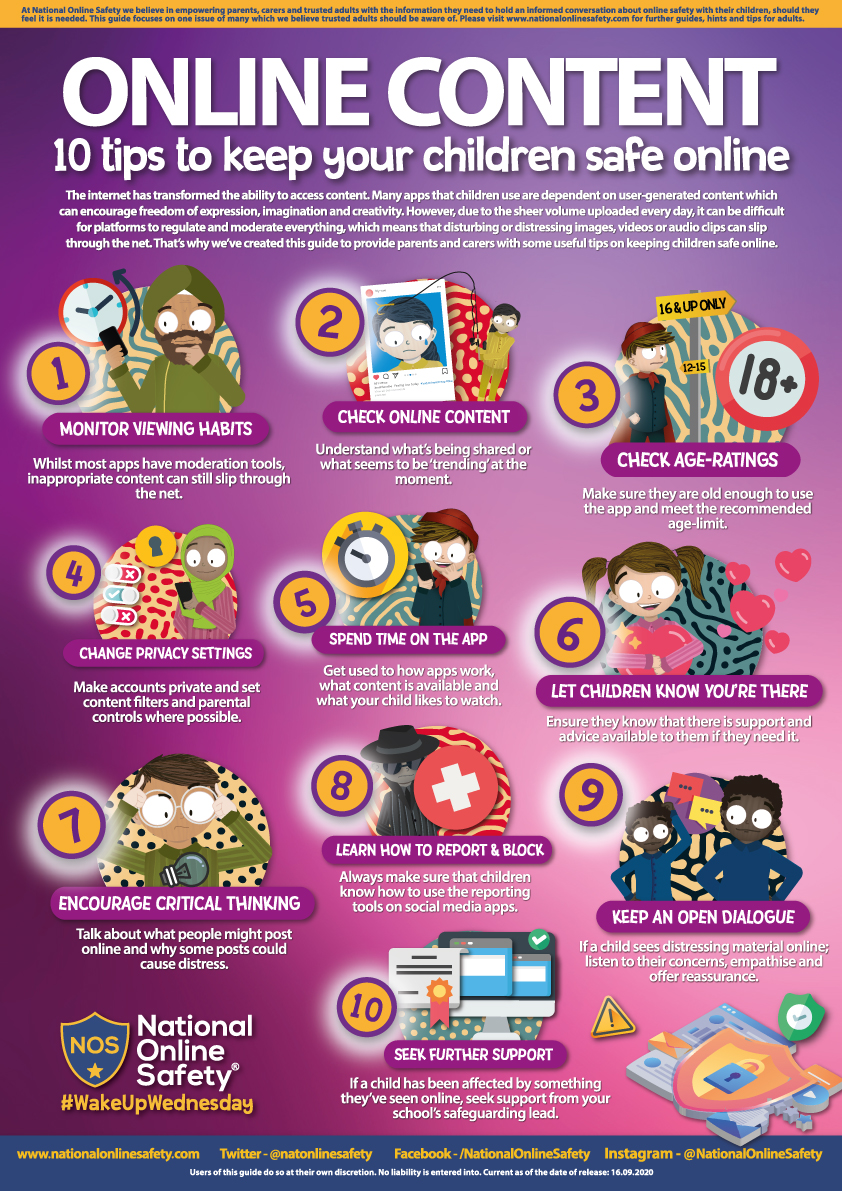 Conversations about staying safe online
Android and IpHones
Mental Health - Online
General Online Safety
What Parents need to know about...
Internet Matters Online Safety Resources
Internet Matters provides updated resources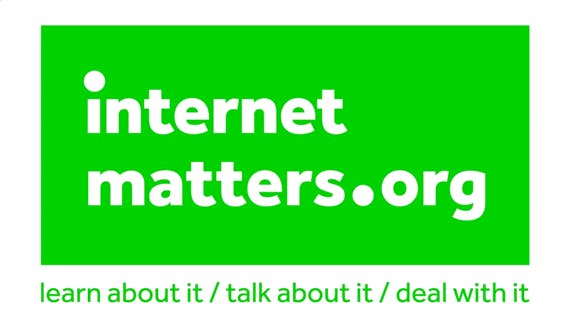 for schools and parents, with information packs and teaching resources.
There are age-specific resources for early years primary and secondary education. Each section has teaching resources, a parent pack, common online safety issues for that age group, popular social media platforms for that age group and a list of additional resources.
This is an incredible set of free resources for nurseries, schools and parents.
Early Years - https://www.internetmatters.org/schools-esafety/pre-school/
Primary - https://www.internetmatters.org/schools-esafety/primary/
Secondary - https://www.internetmatters.org/schools-esafety/secondary/
Fortnite - Support for Parents
Need to know more about Fortnite Battle Royale? Games expert Andy Robertson gives a detailed outline of the game and offers great tips for parents to keep children safe while playing.

Thinkuknow - Parent and carers guide to sharing images (Primary)
For information on specific topics, try these pages: