Admissions
Hazelwood Schools is a Community School and decisions regarding admissions are made by the Local Authority. We welcome applications from all members of the local community. You can find out more about applying for a place on their website or by reading further below.
Tours of Hazelwood Schools
We love to show prospective parents around our school. We welcome and encourage parents to book on to a tour of our school so that you are best able to make an informed decision as to the best school for your child.
Dates for Nursery and Reception admission tours for September 2024 are as follows:
Tuesday 10th October 2023 at 9:30am
Tuesday 31st October 2023 at 9:30am
Tuesday 14th November 2023 at 9:30am
Tuesday 28th November 2023 at 9:30am
Tuesday 5th December 2023 at 9:30am
To sign up for one of the tours you must make a booking by completing the Google form here.
All tours start at 9:30am sharp - please come to the school office to sign in. Whilst children are welcome to attend, buggies will need to be left outside.
Joining Our Nursery?
If your child was born between 1st September 2020 and 31st August 2021 you can apply for a Nursery class for September 2024. This will be the September before their 4th Birthday
We have 60 spaces available at Hazelwood Nursery. We are able to admit 30 full-time Nursery places provided parents are eligible, are registered with HMRC and can provide the school with the required 30 hour code. We have 30 part-time Nursery spaces where children attend in the mornings.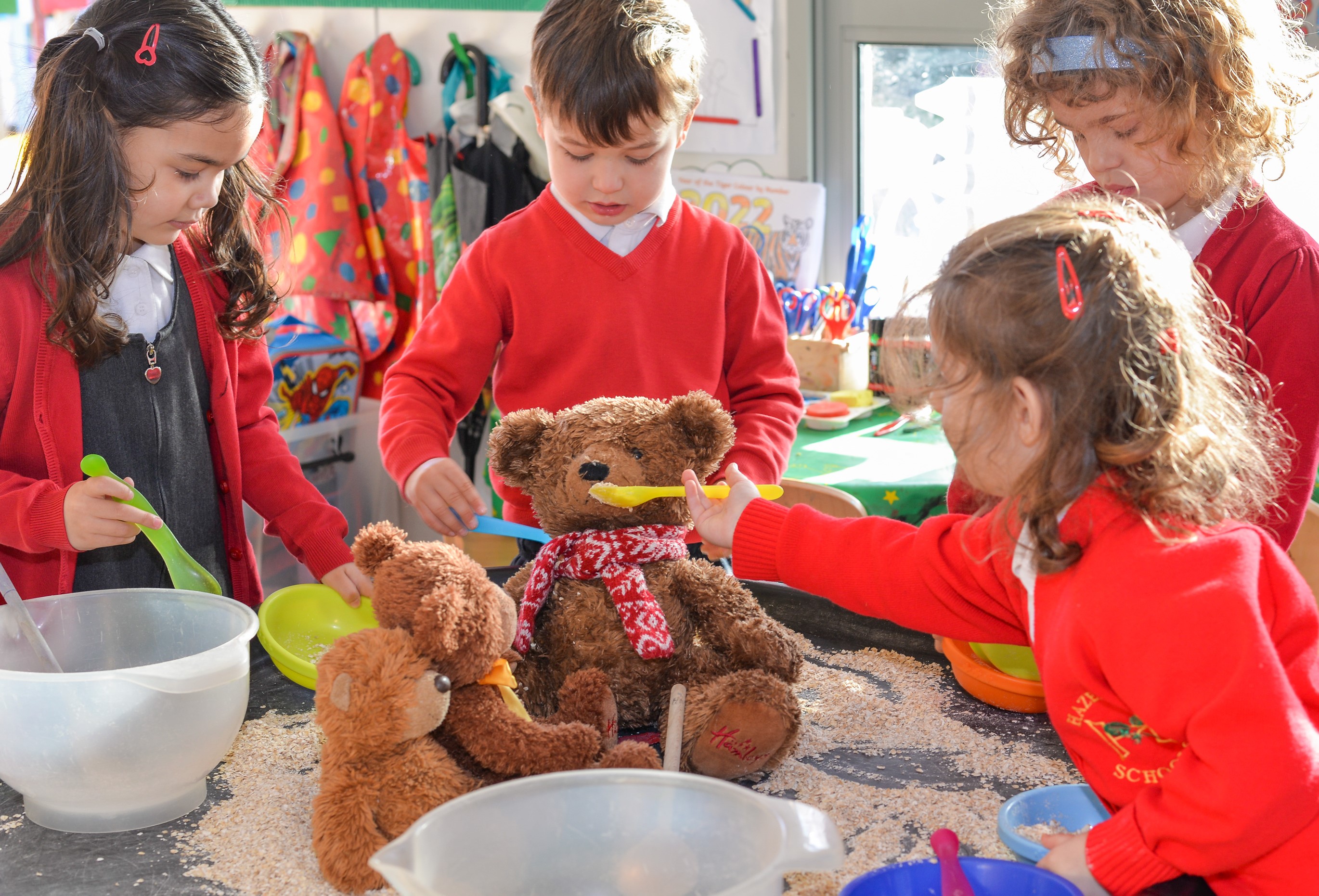 Joining Our Reception?
If your child was born between 1st September 2019 and 31st August 2020 you can apply for our Reception classes for September 2024.
We have 90 spaces in our Reception classes at Hazelwood.
Please remember if your child attends our Nursery you must apply for a Reception place in the same way as other applicants. There is not an automatic right to transfer from our Nursery to Reception.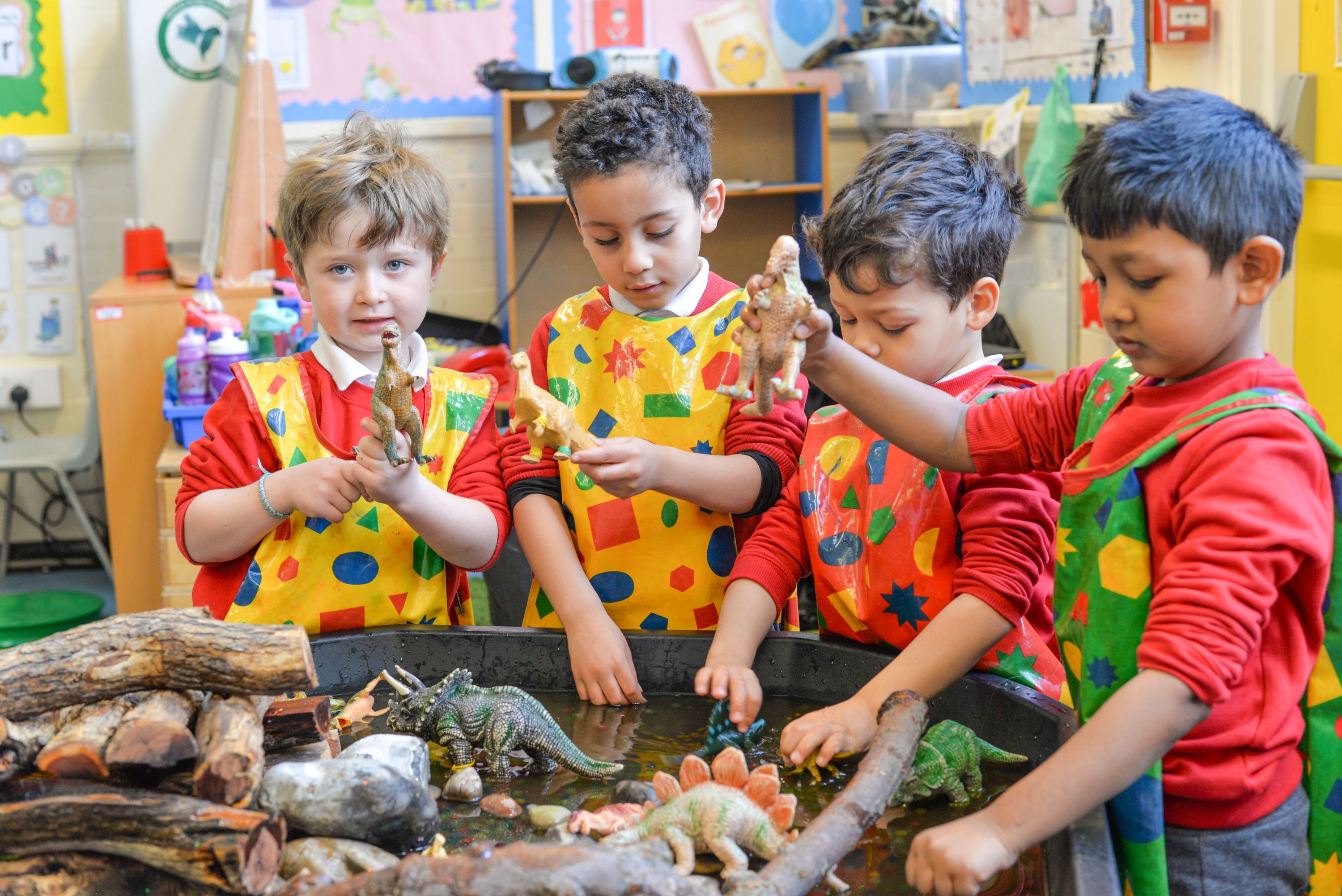 How to Apply?
You should apply for your child's Nursery or Reception place online at www.enfield.gov.uk/admissions or directly at www.eadmissions.org.uk
You can also contact Enfield Schools Admission Service: 020 8379 5501 – this is often very busy and we would encourage parents to email esas@enfield.gov.uk with any queries.
Guidance
Nursery
Reception
Deadline for application to Hazelwood Schools (and all Enfield Schools):
Reception - 15th January 2024
Nursery - 15th February 2024
Reception Places September 2024
The application procedure for admission into a Reception class in September 2024 will be from:
1 October 2023 – 15 January 2024.
To sign up for one of the tours of the school you must make a booking by completing the Google form here.

Applying for a place at our school mid-year?
Parents wanting to make an in-year application (for current year groups) should apply by completing an in-year application form which is available at this link
If you need help making an application, please visit Ordnance Road Library, Enfield Town Library or Edmonton Library. Families can no longer visit the Civic Centre for admissions.
delaying a start for summer born children
Most children start school in the September after their fourth birthday, but some children will benefit from a delayed school start, particularly if their school readiness has been delayed by a medical condition or developmental delays.
Teachers understand that children develop at different rates and have different starting points when beginning school. They know some children need more support than others and are trained to adapt their teaching to suit individual children's needs.
If your child is born in the summer term (April-August) you may wish to consider deferring their place at school. We would recommend reading this guidance for parents which gives clear information and next steps if you feel this is the right thing to do.