Marking Remembrance Day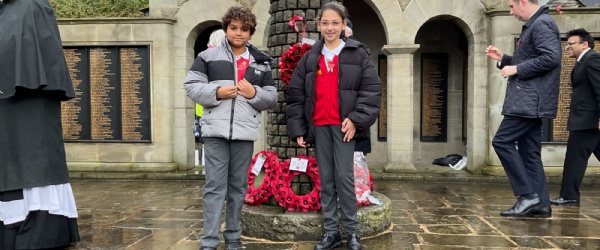 As we mark Remembrance Day, it is important that we all, adults and children, remember the courage that was shown in order to protect and defend loved ones in the countless wars that have taken place in the last century and this one.
Once again, we were privileged to attend the Remembrance Service this morning at Broomfield Park. Thank you to Miss Bispham for organising and supporting the children to sing a selection of World War Two songs and play their instruments.