Celebrating the Queen's Platinum jubilee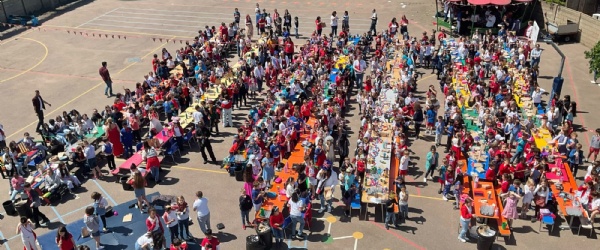 We finished the half term with a Jubilee celebration for her Majesty the Queen. It was wonderful to see so many children dressed in red, white and blue. I even spied a few royal members amongst our children. The children had a busy morning learning all about the Queen, what exactly the Jubilee means and why we celebrate it. So many children were excited to know they were living and celebrating a historic day in British history. The wonderful jubilee cards that every child made are now winging their way to Buckingham Palace for the Queen to open. Finally the wonderful decorations and flags the children made really added to the celebratory atmosphere today.
Lunch was simply wonderful. All eating and celebrating together at the same time is something we rarely get to do and I know how much everyone enjoyed being together.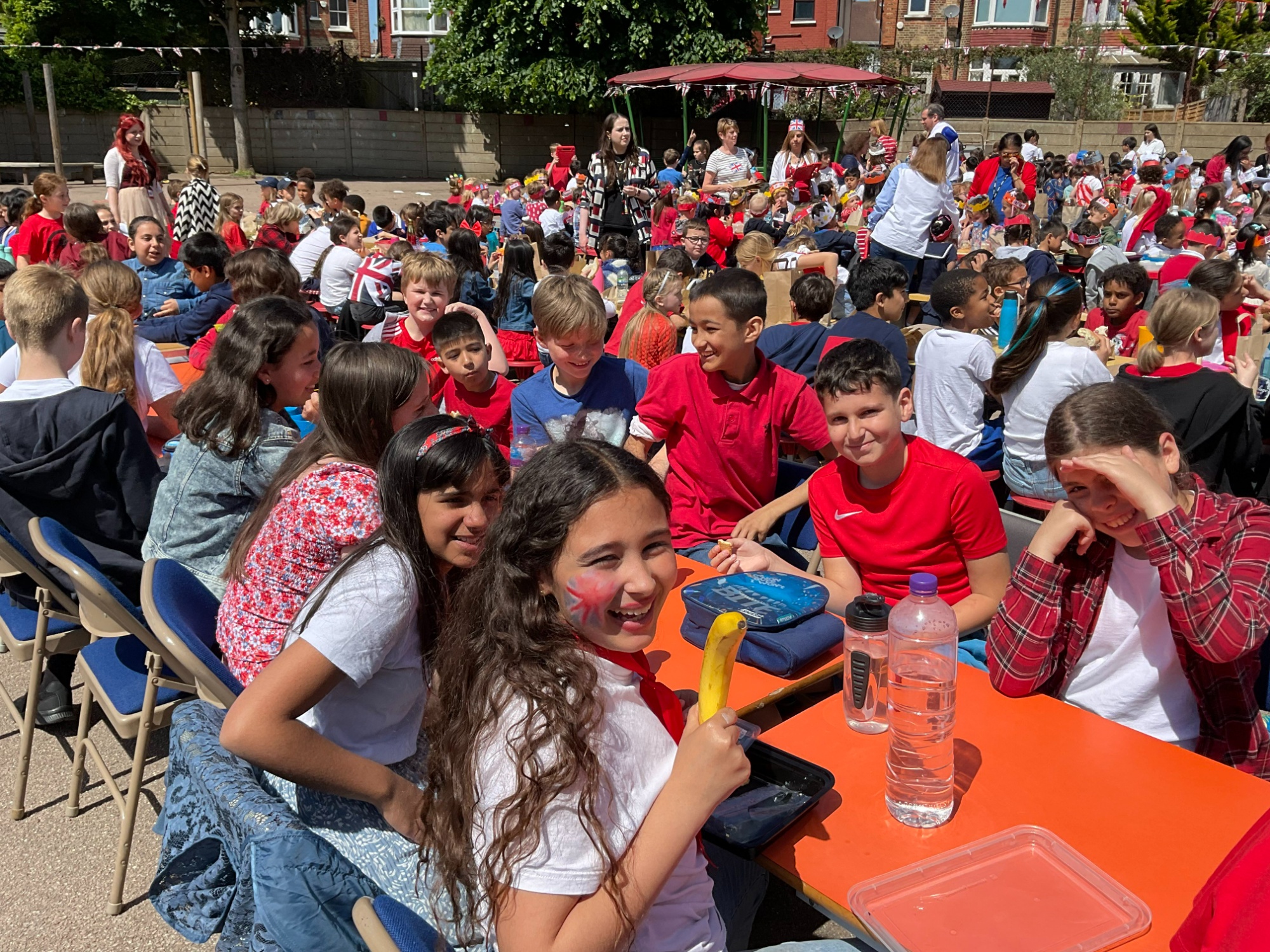 The party atmosphere continued throughout the afternoon when we were visited by a very special guest!!! The wonderful images the children created in the playground were a delight and It was great to see all the children competing in the limbo and musical statues. To see 700 children all dancing the Jubilee Dance all at once is a sight I will treasure for a very long time. The children (and staff) have been practising over the past few weeks and all the practising certainly paid off. I don't know how they remembered all the moves! Our value of Teamwork shone through during the dance. We ended the day with the National Anthem and again, to see all the children dressed up and celebrating through song was a very special moment. I know this is a day that I will not forget for a very long time and I hope today will be a day the children look back on with fond memories in future years.
For more photos of our wonderful day, please click here.