Singing Partnership Festival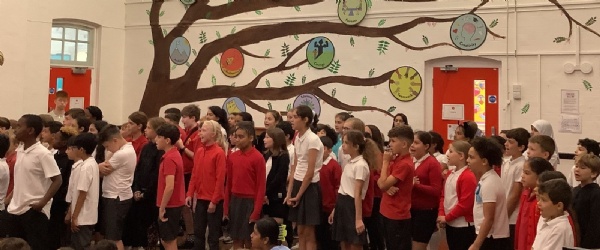 On Thursday 13th July, Hazelwood Schools hosted the yearly EMS Singing Partnership Festival for KS2.
Children from Firs Farm Primary School and Oakthorpe Primary School joined our Year 5 children for a morning of joyous singing. After singing the songs that they have been practising for the last term, each school performed an incredible song of their own. A fantastic way to end the term and share music with other schools. Well done to all who took part!