This half-term's Learning Journey is: Ancient Greece
Week Ending: Friday 14.7.17
In English:  This week in English we were able to reflect on their experiences this year and they wrote letters to the new year 3's. It was lovely to read all of their favourite memories and tips for the new year 3's.
Next week:  To revisit skills in the Y3 curriculum.
In Maths:  This week we were able to study a range of bar charts and pictograms. The children were able to collect data from the different year 3 classes and discover what the most popular learning journey was. This was then represented in pictograms and barcharts.
Next week:  To revisit skills in the Y3 curriculum.
Also this week: We want to thank Helen Constantinou (A parent from 3M ) who was kind enough to organise a trip for the Year 3's to go to Morrisons. The children were able to have a tour of the store and then select ingredients (Free of charge) to make a greek inspired Salad. Thank You Helen!
Achievement Leaves Winners:
3O: The whole class
3R: Suhail       Muruvvet       Christopher
3M: Sam      Tom       Sofia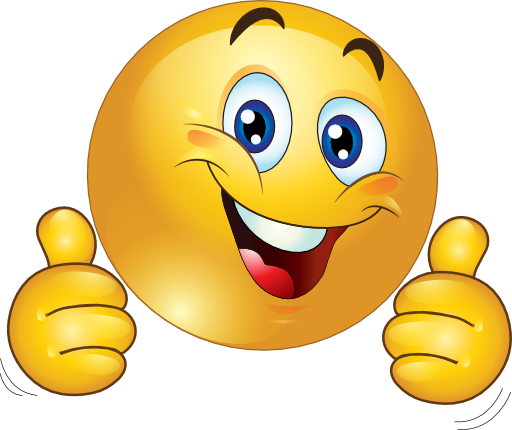 Well Done children!
Summer Spelling Learning Objectives: Year 3 Summer learning objectives
*************************************REMINDERS & NOTICES ****************************************
Next week the classes will be walking to Morrisons in Palmers Green to purchase their ingredients for our Greek inspired salads.
Calling all parents…Share your talents & passions!
Our upcoming learning journeys for the rest of the year are as follows:
Autumn 1: Stones and Bones
Autumn 2: Ramayana
Spring 1: Magnetic Magic
Spring 2: Extreme Earth
Summer 1: Roald Dahl
Summer 2: The Ancient Greeks
If you have any particular interest, knowledge or speciality in any of these areas / topics, we would love to hear from you! Some parents have expressed an interest in delivering informal workshops or talks to the children, linking to our current learning journey. Please talk to your child's teacher or Year Leader (Paola Quebrada) if this is something you are interested in. We appreciate what a great asset our parents are at Hazelwood in supporting our children with their learning. A big thank you in advance to any volunteers!
PE Kits:
Please ensure that your child has his/her PE kit in school as our children partake in 2 PE lessons a week.
Please ensure that your child has a suitable PE kit for their outside lesson.
____________________________________________________________
OUR INCREDIBLE LEARNING JOURNEYS ARCHIVE
SUMMER 1:  Roald Dahl
We had a great time with looking at stories by this author.  We looked at Charlie and the Chocolate Factory and went to see Matilda at the theatre – it was fantastic!  We looked at newspaper articles in relation to the Five Golden Ticket winners.
SPRING 2: Extreme Earth
In February, we had our BIG BANG day where we visited the Natural History Museum.  We had a great day, even experiencing an earthquake in one of the discovery areas.  Later we found out more interesting facts about volcanoes and earthquakes which involved research.
We also made our own volcanoes, painted them and then made them erupt!  It was great fun.
SPRING 1: Magnetic Magic
In January, on our return from the Christmas holidays, we had our BIG BANG day where we looked at how magnets work and did loads of experiments.  Later, we found out about magnetic fields and how compasses work.  We also had a trip to the Science Museum on 25 January 2017.  The children enjoyed the following things:
Working in groups or pairs to investigate magnets;
Researching magnets;
Considering the results of experiments and the conclusion
AUTUMN 2: Ramayana
We were able to visit the Bhaktivedanta Manor where the children experienced a Hare Krishna Temple. They enjoyed visiting their beautiful grounds where they had cattle and grew their own crops. Our Show also covered the wonderful story of Rama and Sita and this allowed the children to really understand the true meaning of Hinduism. Well done to all the children and adults as this the show was a great success!
AUTUMN 1:  STONES and BONES!
Celtic Harmony Stone Age school trip: (Sept'16)
In September, to kick off our first learning journey with a BIG BANG, we went on a school trip to the Celtic Harmony Camp in Hertford. A truly amazing time was had by all! During this trip, we were able to experience life as it might have been in the time of the Neolithic Stone Age. The children enjoyed the following things:
 Working in their teams to make real dens
 Making their own arrowheads by soap 'knapping'
Hunting and gathering for 'food'
Watching a demonstration of a fire being made, in the way they would have had to in the Stone Age time
Gathering in the impressive Round house for a traditional story around the fire
**********************************************************************************************************
List of useful revision websites:
www.bbc.co.uk/bitesize/ks2/
www.cgpbooks.co.uk
www.educationquizzes.com/ks2/
List of  useful spelling websites:
BBC – KS2 Bitesize English – Spelling & grammar
BBC – KS2 Bitesize English – Spelling : Play
Crickweb | KS2 Literacy
spelling – Topmarks Search
English Spelling Games and Activities
http://www.ictgames.com/literacy.html
http://www.spinandspell.com/game.swf
http://www.amblesideprimary.com/ambleweb/lookcover/lookcover.html