Welcome to the wonderful Reception webpage!!
Week Ending: 21/7/2017
Thank you to you all for all your support over the year, we really appreciate it.
We have had a fabulous year and we would just like to take this opportunity to wish you all a very happy holiday.
Sports Day: The children were brilliant on Sports Day. A huge thank you to Miss Hammond for preparing them so well for all the events. Also thank you for all your support.
Ark Farm visit: The children had a fantastic farm workshop. The animals included: a donkey, two goats, sheep, two dogs, geese, ducks and piglets. They had a talk about the features of the animals, discussed safety when being near the animals and then had the chance to observe and stroke them.
Woodcroft Wildspace, Winchmore Hill 
Yellow Class had a fabulous time at Woodcroft Wildspace. The children saw so many minibeasts including worms, bees, newts, ants, butterflies, ladybirds and butterflies. All the children experienced pond dipping, digging for worms and learning about all the creatures from the experts. A big thank you to Ellie and the team at Woodcroft for a brilliant time.
Wellingtons: We will be sending home your child's wellingtons before the end of term. If you no longer want them please let us know as we can use them for the new Reception children. 
Last week we watched the Year 2 show entitled Hazelwood's Island Adventure.
It was a great show. Well done Year 2!!
The Big Bug Experience – We had a brilliant workshop whereby the children were introduced to a range of amazing minibeasts such as leaf insects, stick insects, cockroaches (Dave and Eric) and Lucy the tarantula.
We are very fortunate to have a fabulous new outdoor play area. The children are able to use the equipment during school time only.
 The children are not allowed to use the equipment before or after school.
Library visits 2017
Bubble Show: We had an amazing show about bubbles from the Outreach team from the Science Museum. It was packed with fun filled facts and practical fun. Some of the children and Miss Walker even went inside a giant bubble!!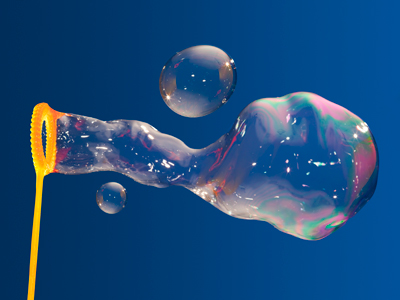 Reading: When the children have become proficient in segmenting and blending sounds we will be starting them on our Reading scheme. This means that each week your child will be bringing home a book which they can read to you. The children will have read the book to us first before they bring it home. Please return the books in the red reading bags on Tuesdays. Also please write a comment in the yellow Reading Record book about how your child read to you.
Some tips about listening to your child read: Make sure that you choose a quiet, calm time to read. Children like to approach books in different ways. Some like to flick through the book first to get a general overview before reading the first page whilst others like to start straight away at the beginning. Let them explore the book first. Discuss the front cover: What can they see? What do they think the book is about? On the first page talk about the picture before they read the text. They may try to sound out and blend the sounds or just read he word. Give them time to work it out and don't worry if they sometimes sound out a word and say a completely different word they are still learning how to put sounds together. You can also ask them to find certain words or sounds in the text before they read the sentence to you to help them to build it up. The most important thing of all is to give them lots of praise and encouragement and to really enjoy listening to your child read to you as it is such a special time to share together. If you have any worries about their reading please come and speak to us.
The Nursery Rhyme X Factor was a huge success. Miss Ross, Mrs Gannon, Mrs Powrie, Miss Mackay, Mr Canniford and Ms Halpern were our special visitors who absolutely loved the performances. Thank you to you all for the brilliant costumes and all the delicious party fun. We all had a brilliant day.
Enjoy the Nursery Rhyme X Factor 2016!!
Children in Need Day: Thank you for all your support for this event. We all had a fun day!!
___________________________________________________________