Welcome to the Wonderful Year 5 Webpage


Summer 2 – 2019


This half term's learning journey is Ancient Egypt!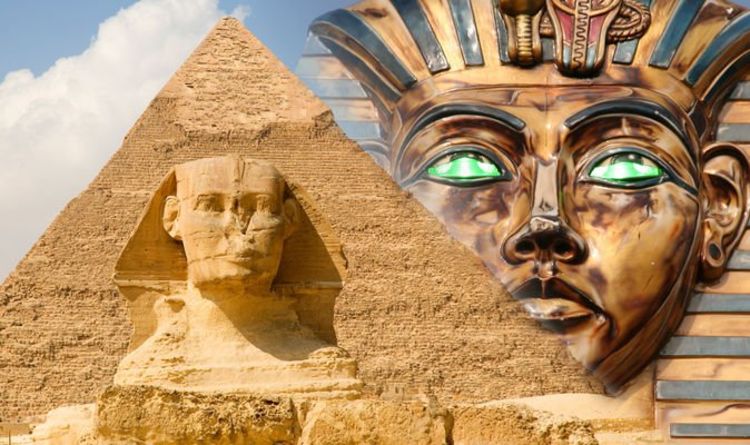 Week Ending: Friday 19.7.19
In English: 
This week:
(SPORTS WEEK)
Next week:
In Maths: 
This week, we have been:
(SPORTS WEEK)
Next week:
Times table Rockstars:
Carry on practising your times table rock stars and try to beat your scores!
Can you beat your record?
Website:
https://play.ttrockstars.com/auth/school/student/14729
Also this week:
Tree Assembly Achievement Certificate Winners:    

5O – Whole Class
5M –  Sana
5R -Tia
****************************  Reminders & Notices   ****************************
End of Year Parties!!
Each Year 5 class will have their end of year parties on Monday
Please can each child remember to bring in their party clothes in a separate bag and bring in their chosen item of food or drink for the party
Calling all parents…Share your talents & passions!
Our upcoming learning journeys for the year are as follows:
Autumn 1: Blow Your Mind
Autumn 2: Lost in Space
Spring 1: The Vikings
Spring 2: Rainforest
Summer 1: Buddhism
Summer 2: Ancient Egypt
If you have any particular interest, knowledge or speciality in any of these areas/topics, we would love to hear from you! Some parents have expressed an interest in delivering informal workshops or talks to the children, linking to our current learning journey. Please talk to your child's teacher or Year Leader (Miss Richards) if this is something you are interested in. We appreciate what a great asset our parents are at Hazelwood in supporting our children with their learning. A big thank you in advance to any volunteers!
PE Kits:
Please ensure that your child has his/her PE kit in school as our children partake in 2 PE lessons a week (see below for days) Please ensure that your child has a suitable PE kit for their outside lesson.
***************Our Incredible Learning Journey Archive***************
July:
Art Week!
This week the children have been working towards designing a piece of art around the theme of 'Our London, Our Community'
Here are some pictures from the process:
June:
¡Dia De Español!
Today we celebrated Spanish Day! As well as dressing up we took part in lots of exciting Spanish activities. During the morning, we went to the Spanish Market and had to speak Spanish in order to buy ítems such as juice and pencils. After the market, we had a latin dance session with Fredy and got to learn new dance routines. In the afternoon, we did orienteering with |Miss Hammond to challenge our knowledge of Spanish, followed by a Spanish lesson taught by Year 6!
May:
Year 5 celebrated the end of their Buddhism learning journey.
During the day we made origami lotus flowers from just paper and an elastic band, then we designed our own mandalas and watched a video about the life of the Buddha. In the afternoon we ended with a whole year group session of mindfulness yoga in the playground.
All of Year 5 had so much fun on their camping trip last week! Despite the weather we all had lots of fun taking part in new activities and spending the night in a tent!
Here are some of the photos with more to come!
April:
We had our Learning Journey Big Bang!
To introduce the start of our topic we visited the London Buddhist Centre!
The children were extremely thoughtful and respectful whilst visiting the centre and were all very interested in learning more about the religion.
Here are some pictures from the day!
March:
SCIENCE WEEK!
Year 5 have been thoroughly enjoying all of the exciting activities they have been taking part in over the week.
These activities have included investigating forces and testing the aerodynamics of paper planes! As well as this we also had a great time in a Forensic Science Workshop whereby the children became forensic scientists solving the scene of a crime!
It was World Book Day!
The children dressed up in fantastic costumes as their favourite book character and took part in lots of fun reading activities during the day. This also included a very entertaining performance of Cinderella by all of the Year 5 staff.
We went to Kew Gardens for our Rainforest BIG BANG!
Despite the weather, Year 5 had a brilliant time exploring what a real Rainforest would be like and how the conditions are very different to our temperate deciduous forest conditions.
February:
We celebrated the end of our learning journey 'The Vikings'
Year 5 took a trip to Broomfield Park in the morning to sail their finished Viking Longships. As well as this the children also played invasion games as a group.
January:
We celebrated Number Day to support the NSPCC!
The whole school took part in dressing up as their favourite number or mathematical concept. As well as this the children went to an assembly to learn more about the support that the NSPCC gives to children.
During the day the class took part in a series of Maths challenges and really enjoyed the chance to play with Maths!
We celebrated the start of our Viking Learning Journey!
The children were visited by a Viking for a day!
Starting with a frightening entrance, the Viking taught the children lots about the Viking period and gave them the chance to show off their knowledge as well. Activities included; the opportunity to hold Viking weapons and armour, act out the story of how Thor got his hammer and a game on foods the Vikings ate.
December:
On Thursday, we had our Lost in Space Big Exit!
The children thoroughly enjoyed working in teams to build their own spaceship from scratch during the morning and then we had a gallery throughout the Year 5 classrooms.
On Tuesday, we were visited by the Dog's Trust. The children got the opportunity to meet a lovely dog called Tigger and her owner taught the children about looking after dogs and what to do if you find a lost dog. She also reminded the children of the importance and responsibility of having a dog.
November:
Members of 5M have been working on a school newspaper for children called the 'Hazelwood News'. Harry, Tom, Sam, Katina, Rayan & Matteo have all spent a lot of their own time gathering information, taking photos and conducting interviews in order for the first issue to be released on time!
We had our Lost in Space BIG BANG!
The children learnt about the famous astronomer Galileo Galilei and shared facts about our Solar System!
During the morning the children took part in creating planets to make our own Solar System and then in the afternoon we watched Wall-E, which all of the children thoroughly enjoyed!
October:
We visited the Science Museum!
All of the children had a fantastic day, including the adults as we all had the chance to explore different materials and experiments in the Wonder Lab. After lunch the children watched a brilliant interactive show about Rockets and then we went to explore the Changing of Materials Exhibition.
September:
We had 'Wear Pink Day!' on Thursday to raise awareness for Breast Cancer and support families affected.
We had our Big Bang on Friday for our Blow your Mind Learning Journey!
The children thoroughly enjoyed taking part in different experiments with all of the teachers and watching Harry Potter in the afternoon.
Here are some pictures from our day!
Useful Websites:
BBC – KS2 Bitesize English – Spelling & grammar
BBC – KS2 Bitesize English – Spelling : Play
Crickweb | KS2 Literacy
spelling – Topmarks Search
English Spelling Games and Activities
http://www.ictgames.com/literacy.html
http://www.spinandspell.com/game.swf
http://www.amblesideprimary.com/ambleweb/lookcover/lookcover.html[/vc_column_text][/vc_column][/vc_row]