Welcome to the Wacky and Wise World of Year 4!
This half-term's Learning Journey is: The Polar Express!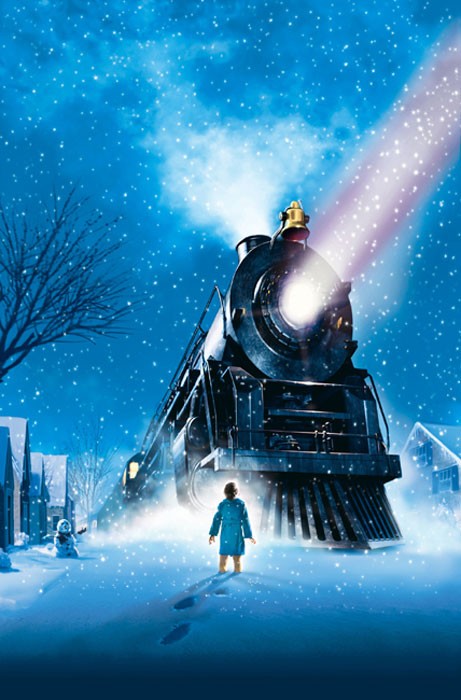 Week Ending: Friday 14th December 2018
In English:
This week, the children have been learning about explanation texts and finished their plan for an explanation text about food chains.
Next week, we will be writing an explanation text about food chains.
In Maths:
This week, the children were looking at pictograms, tables and graphs and were creating their own tally charts and corresponding bar charts.
Next week, we will be identifying acute, obtuse and right angles.
Also this week, the children finished their food chains, made of felt, in D&T. They really enjoyed the sewing and decorating of the animals.
Tree Assembly Achievement Winners:  
4R: Zaynah
4O: Jahniya
4M: Penny
What fantastic Hazelnuts!
***************************   REMINDERS &  NOTICES  *******************************
KEY DATES:

TUESDAY 18TH DECEMBER: Class Party with party clothes
Thursday 20th December: Christmas Jumper Day
The school will close at 2.30 PM on Thursday
P.E. Kits
Please ensure children have their full PE kits for the days they do PE.
PE days: 4R– Wednesday and Thursday 4O– Monday and Thursday 4M– Monday and Thursday 
Spelling:
As you know, spelling is now a massive part of the curriculum and we want your children to be fantastic spellers! Throughout the year, we aim to teach the children some new spelling conventions. Please have a look in side bar to the right of this page and you will see a spelling document – this will provide you with the spelling conventions we will look at throughout the year and all of the spellings your children need to know how to spell by the end of the year. If they can practise these at home as well as in school – that would be a massive help! Thank you for your ongoing support!!
*********************************************************************************************
OUR INCREDIBLE LEARNING JOURNEYS
AUTUMN 2: The Polar Express (Big Bang)
Wednesday 5th December 2018
We were visiting the Natural History Museum and explored the mammals, human biology and dinosaur section. The children really enjoyed their trip!
Monday 8th October 2018
We visited Legoland! We attended a robotics workshop and had a fantastic time on various rides!
AUTUMN 1: The Iron Man (Big Bang)
**************************************************************************************************
List of good revision websites and books:
www.bbc.co.uk/bitesize/ks2/
www.cgpbooks.co.uk
www.educationquizzes.com/ks2/
List of spelling websites:
BBC – KS2 Bitesize English – Spelling & grammar
BBC – KS2 Bitesize English – Spelling : Play
Crickweb | KS2 Literacy
spelling – Topmarks Search
English Spelling Games and Activities
http://www.ictgames.com/literacy.html
http://www.spinandspell.com/game.swf
http://www.amblesideprimary.com/ambleweb/lookcover/lookcover.html