Our learning journey this half term is: Islands
Week Ending: Friday 14th June 2019
Remember our Year 2 Show is next!
Year 2 Show- Tales of the Ocean
Dates for the show:
19/6/19- Dress rehearsal for Year 1 and 3
20/6/19- Show for parents: There will be 2 showings for parents
First show: 9.20 am in Oak Hall
Second show: 2.20 pm in Oak hall
The Year 2 show this term will be 'Tales of the Ocean'. We will not have Moira to help out with the costumes this year so we are kindly asking for your support to provide costumes for your child. The children have all received a picture with details of what is needed. Do not hesitate to ask your class teacher if you are unsure of what is needed.
Date for costumes to be in: Wednesday 12th June 
Children should bring their costumes into school in a bag labelled with their name and class.
The children have also been sent the script and songs home. Please practise at home as we have started rehearsals.
In English:

This week: The children have worked on the Year 2 spelling words. They have also developed their understanding of homophones.
Next week: The children will be writing a setting description.
Please remember to read with your children at home every day. Thank you
In Maths:
This week: The children have answered mathematical problems involving addition. They used the written methods (partitioned columnar method and a number line) to work out the problems.
Next Week: The children will be developing their understanding of subtraction.
Useful methods to practise at home:
Number lines:
Addition  E.g 23+22=45
Partitioned columnar method:
Subtraction  E.g.  46-13=33
Multiplication using arrays:
E.g. 4 x 5=20
x x x x
x x x x
x x x x
x x x x
x x x x
Division:
Money:
Making amounts using different coins- 20p= 10p+10p   20p=5p+5p+5p+5p.
Remember to practise your number bonds at home! https://www.topmarks.co.uk/maths-games/hit-the-button
Can you beat Ms Kyprianou's score of 21? Good luck!
Times table Rockstars:
Carry on practising your times table rock stars and try to beat your scores!
How many coins can you collect?
Can you beat your record?
Website:
https://play.ttrockstars.com/auth/school/student/14729
Good Luck Rock Stars!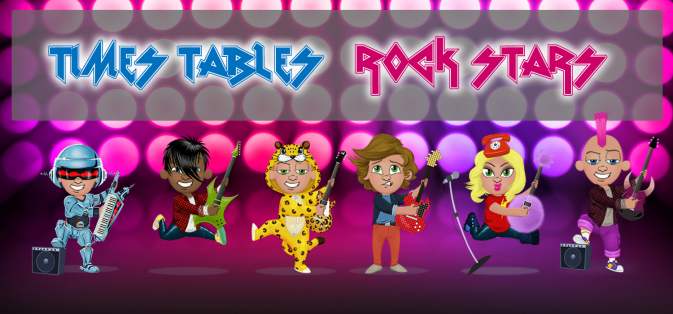 Also this week:
Spanish Day 11.6.19
We celebrated Spanish Day this term. The children came dressed in Spanish clothes and completed lots of fun activities sch as:
-a Spanish dance class
-visited a Spanish market
-had Spanish lessons with Year 6
-Spanish parachute Games
We also had a special visit from the Mayor of Enfield!
Tree Assembly Achievement Winners:  
2R: Sara
2O: Yasmin
2M: Aahmes
*********************************   REMINDERS & NOTICES  *********************************
PE
The days that your child will need to have their full PE kit in school are as follows;
2R: Wednesday and Friday
2O: Tuesday and Wednesday
2M: Tuesday and Wednesday
**********************************************************************************************************
Calling all parents…Share your talents & passions!
Our upcoming learning journeys for the year are as follows:
Autumn 1: Our Local Area (Palmers Green)
Autumn 2: The Victorians
Spring 1: Dragons (materials)
Spring 2: All Around the World
Summer 1: Famous people
Summer 2: Islands
If you have any particular interest, knowledge or speciality in any of these areas / topics, we would love to hear from you! Some parents have expressed an interest in delivering informal workshops or talks to the children, linking to our current learning journey. Please talk to your child's teacher or Year Leader if this is something you are interested in. We appreciate what a great asset our parents are at Hazelwood in supporting our children with their learning. A big thank you in advance to any volunteers!

If you will be available to support us at any point this year, please see the office to complete a DBS check as it is not possible for you to accompany us without one. You will also need to do an induction with Mrs Gannon. Thank you again for your amazing support.
*********************************************************************************************************
Big Bang Red Carpet Event: 3.5.19
Year 2 came to school dressed as their favourite celebrity and had their photo snapped by the paparazzi on the red carpet. Children also took part in three different activities. They learnt famous dances such as Macarena, thriller and many more. They drew and painted renowned paintings by famous artists and painted their famous characters. Finally, the children finished off with sports activities. Overall, it was a fun day and the children enjoyed themselves thoroughly.
The children then got to walk the red carpet and have their photo taken by the paparazzi!
History of the Page: Florence Nightingale visit 26.4.19
We had a fantastic time when Florence Nightingale came to visit. We made lots of different things that very used in hospitals and in the olden days. The children made pill boxes, candle holders, greeting cards, old toys, uniform brassards, diaries and medals.
Spring 2:
London Zoo 4.4.19
We had a fantastic time at London Zoo. We saw lots of different animals and we even got to see Mr Williams dressed as a penguin!
Science Week 18.3.19
During Science week the children had had a full week of investigations and science theories.
Science experiment:
They investigated tooth decay using different liquids and egg shells. The children discussed the importance of a fair test and predicted the results of the experiment.
A crime had taken place in Rowan Hall! The children had to use their detective skills to solve who the culprit was. They looked at finger prints, foot prints and DNA.
Parent speakers
We were lucky enough to have parents speakers come in and discuss their exciting careers. It has made a few children in year 2 want to become scientists when they are older!
Thursday 7th March 2019- World Book Day
Year 2 had a fantastic, jam packed World Book Day! We started off with a 'Sleeping Beauty' show performed by the year 2 teachers.
The children also had the opportunity to listen a published author read a snippet of their story and even had a workshop with Amanda Swift.
Finally the children paired up with Year 5 and shared their favourite stories!
*********************************************************************************************************
Spring 1: Dragons
In D&T the children designed and created their own dragon puppets. Using the running stitch, the children joined two pieced of felt together and then decorated their dragons using buttons and fabric. They all looked great!
In Science we tested to see which material would keep the popcorn dry. We found that some every day matrials are waterproof (foil) and some materials absorb water (tissue paper).
Maths Day:
The children looked amazing in their number costumes today! We have had a fun filled day with lots of maths challenges. The children worked on their reasoning skills. They then answered logic problems and finally took part in a game of Who wants to be a mathionaire?
Science Museum 31.1.19
We had a fantastic time at the Science Museum on Thursday. We were able to explore lots of different and exciting things including the materials section and the pattern pod.
Big Bang: 8.1.19
This week we heard news of rustling noises in the wildlife garden so we went investigate. On our way we saw crimson blood and shiny scales scattered on the floor. We eventually found a mysterious and delicate dragon egg hidden under some leaves!! Could dragons be coming to Hazelwood?
*********************************************************************************************************
Autumn 2: The Victorians
Hannukah assembly: Thursday 13th December
The children had a special assembly on Judaism. Leah from year 4 told us the story of Hannukah and showed us lots of different objects used for this festival. The children then answered questions and made their own dreidels.
Ragged School Trip:
We had a fantastic time at the Ragged School. All the children were dressed up as Victorians and explored what life would be like for children in the past.
The first workshop was about a girl called Polly. We listened to her story and learnt how tough life was for Victorian children.
We time travelled back to 1888 for our second workshop. We experienced a glimpse of Victorian life in a school.
Big Bang: Victorian Day
Tuesday 6th November
Our Big Bang was fantastic! The children came into school dressed as Victorian children and experienced a typical day in the life of a Victorian child. The children worked on the 3 R's – reading, writing and arithmetic. The children sat in rows and did all their work on chalk boards.
We had a great day but have decided Modern day schools are much better than Victorian schools!
*********************************************************************************************************
Autumn 1: Our Local Area:
Broomfield Park trip:
Thankfully, the sun came out for trip to Broomfield Park! We had a fantastic time exploring the different areas and learnt lots of new things. We were able to:
-have a tour of the orchard
-saw some pond dipping
-saw real life beehives
-played on the equipment
It was a jam packed day but we loved it! Thank you to the 'Friends of Broomfield Park' for showing us around 🙂
The children made delicious cookies with raisins, sprinkles and golden decorations. We had so much fun making them for our cookie sale and have managed to raise £63 for 'Friends of Broomfield Park'! Thank you to everyone who bought a cookie- they were all gone in just 10 minutes!
Monday 10th September:
Big Bang:

***********************************************************************************************************
List of useful revision websites:
https://www.topmarks.co.uk/maths-games/hit-the-button
https://ttrockstars.com/member/organisation/dashboard/id/14729
List of  useful spelling websites: