Welcome to the Year 2 Web Page:
Our learning journey this half term is: Our Local Area

Week Ending: Friday 18th October 2019
 In English:

This week: This children have been looking at instruction texts. They have read and discussed the features (imperative verbs, adverbs, How to title, ingredients). By the end of the week they will be writing their own instruction text on cookies.
Next week:  After Half Term the children will be reading and discussing non-chronological reports.
Please remember to read with your children at home every day. Thank you
In Maths:
This week: This week the children have been developing their understanding of time. They have been telling the time to o'clock, half past, quarter past and quarter to. 
Next Week: After Half Term the children will be developing their understanding of place value.                                                   
Useful methods we will be working on this year: 
Addition  E.g 23+22=45
Partitioned columnar method:
Subtraction  E.g.  46-13=33
Multiplication
Using arrays:
E.g. 4 x 5=20
x x x x x
x x x x x
x x x x x
x x x x x
Division:
Money:
Making amounts using different coins- 20p= 10p+10p   20p=5p+5p+5p+5p.
Remember to practise your number bonds at home! https://www.topmarks.co.uk/maths-games/hit-the-button
Can you beat Ms Kyprianou's score of 21? Good luck!
Times table Rockstars:
Carry on practising your times table rock stars and try to beat your scores!
How many coins can you collect?
Can you beat your record?
Website:
We will be giving out the children's login details next week for Times Tables Rockstars 🙂
https://play.ttrockstars.com/auth/school/student/14729
Good Luck Rock Stars!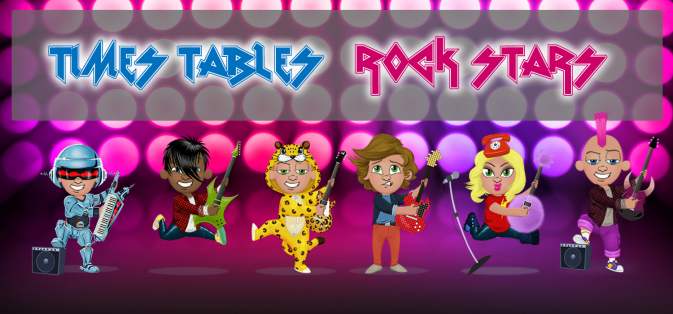 Also this week:
Broomfield Park Trip 15.10.10
The sun finally came out for our trip to Broomfield Park. We had lots of fun exploring and drawing differ parts of the park.
Art:
The children have started to create their or William Turner inspired pantings. Using watercolours, they have painted a famous landscape that Turner has explored.
Cookie Sale 11.10.19
We had lots of fun making cookies for our cookie sale! We managed to raise lots of money for Broomfield Park and we are excited to write out our instructions next week in English.
National Poetry Day- Thursday 3rd October 2019
We had a fantastic poetry day this week. As a class, the children wrote a poem  on truth and then performed it in their tree assemblies. We were very impressed with all the poems Year 2 brought it. They even got a chance to read their poems to year 1. Well done Year 2, you are all poets!
Tree Assembly Achievement Winners:  
2R: Cem and Venti
2O: Miraz and Nihad
2M: Razvan and Victor
*********************************   REMINDERS & NOTICES  *********************************
PE: The days that your child will need to have their full PE kit in school are as follows;
2R: Tuesday and Wednesday
2O: Tuesday and Wednesday
2M: Wednesday and Thursday
**********************************************************************************************************
Calling all parents…Share your talents & passions!
Our upcoming learning journeys for the year are as follows:
Autumn 1: Our Local Area (Palmers Green)
Autumn 2: The Victorians
Spring 1: Dragons (materials)
Spring 2: All Around the World
Summer 1: Famous people
Summer 2: Islands
If you have any particular interest, knowledge or speciality in any of these areas / topics, we would love to hear from you! Some parents have expressed an interest in delivering informal workshops or talks to the children, linking to our current learning journey. Please talk to your child's teacher or Year Leader if this is something you are interested in. We appreciate what a great asset our parents are at Hazelwood in supporting our children with their learning. A big thank you in advance to any volunteers!

If you will be available to support us at any point this year, please see the office to complete a DBS check as it is not possible for you to accompany us without one. You will also need to do an induction with Mrs Gannon. Thank you again for your amazing support.
**********************************************************************************************************
OUR INCREDIBLE LEARNING JOURNEY ARCHIVE
***********************************************************************************************************
List of useful revision websites:
https://www.topmarks.co.uk/maths-games/hit-the-button
https://ttrockstars.com/member/organisation/dashboard/id/14729
List of  useful spelling websites: