Our learning journey this half term is: Dragons
Week Ending: Thursday 14th February 2019
In English:
This week:  The children have been using RUFTA (read, underline, find, think, answer) to answer comprehension questions. Using their inference skills they have answered questions from a given text. We then went over how to answer different types of questions.
Next week: The children will be writing a poem on a country from around the world.
Please remember to read with your children at home every day. Thank you
In Maths:
This week: The children have been answering  a variety of questions. We have recapped the methods we have learnt so far this year and applied them to different arithmetic and word problems.
Next Week: The children will be using partitioning to add and subtract numbers.
Useful methods to practise at home:
Number lines:
Addition  E.g 23+22=45
Subtraction  E.g.  46-13=33
Multiplication using arrays:
E.g. 4 x 5=20
x x x x
x x x x
x x x x
x x x x
x x x x
Division:
Money:
Making amounts using different coins- 20p= 10p+10p   20p=5p+5p+5p+5p.
Remember to practise your number bonds at home! https://www.topmarks.co.uk/maths-games/hit-the-button
Can you beat Ms Kyprianou's score of 21? Good luck!
Times table Rockstars:
Carry on practising your times table rock stars and try to beat your scores!
How many coins can you collect?
Can you beat your record?
Website:
https://play.ttrockstars.com/auth/school/student/14729
Good Luck Rock Stars!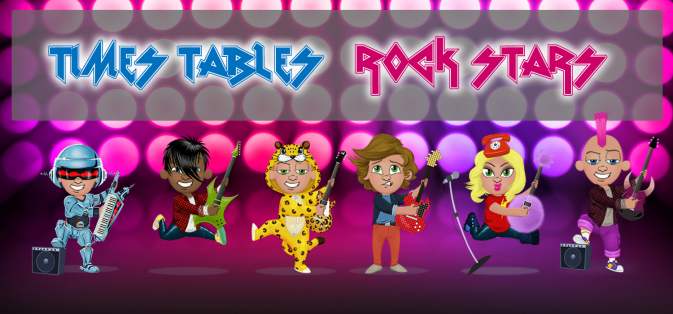 Also this week:
In D&T the children have designed and created their own dragon puppets. Using the running stitch, the children joined two pieced of felt together and then decorated their dragons using buttons and fabric. They all look great!
In Science we tested to see which material would keep the popcorn dry. We found that some every day matrials are waterproof (foil) and some materials absorb water (tissue paper).
Maths Day:
The children looked amazing in their number costumes today! We have had a fun filled day with lots of maths challenges. The children worked on their reasoning skills. They then answered logic problems and finally took part in a game of Who wants to be a mathionaire?
Science Museum 31.1.19
We had a fantastic time at the Science Museum on Thursday. We were able to explore lots of different and exciting things including the materials section and the pattern pod.
Big Bang: 8.1.19
This week we heard news of rustling noises in the wildlife garden so we went investigate. On our way we saw crimson blood and shiny scales scattered on the floor. We eventually found a mysterious and delicate dragon egg hidden under some leaves!! Could dragons be coming to Hazelwood?
Tree Assembly Achievement Winners:  
2R: Nwa
2O: Sophia
2M: Logan
*********************************   REMINDERS & NOTICES  *********************************
PE
The days that your child will need to have their full PE kit in school are as follows;
2R: Wednesday and Friday
2O: Tuesday and Wednesday
2M: Tuesday and Wednesday
**********************************************************************************************************
Calling all parents…Share your talents & passions!
Our upcoming learning journeys for the year are as follows:
Autumn 1: Our Local Area (Palmers Green)
Autumn 2: The Victorians
Spring 1: Dragons (materials)
Spring 2: All Around the World
Summer 1: Famous people
Summer 2: Islands
If you have any particular interest, knowledge or speciality in any of these areas / topics, we would love to hear from you! Some parents have expressed an interest in delivering informal workshops or talks to the children, linking to our current learning journey. Please talk to your child's teacher or Year Leader if this is something you are interested in. We appreciate what a great asset our parents are at Hazelwood in supporting our children with their learning. A big thank you in advance to any volunteers!

If you will be available to support us at any point this year, please see the office to complete a DBS check as it is not possible for you to accompany us without one. You will also need to do an induction with Mrs Gannon. Thank you again for your amazing support.
*********************************************************************************************************
Autumn 2: The Victorians
Hannukah assembly: Thursday 13th December
The children had a special assembly on Judaism. Leah from year 4 told us the story of Hannukah and showed us lots of different objects used for this festival. The children then answered questions and made their own dreidels.
Ragged School Trip:
We had a fantastic time at the Ragged School. All the children were dressed up as Victorians and explored what life would be like for children in the past.
The first workshop was about a girl called Polly. We listened to her story and learnt how tough life was for Victorian children.
We time travelled back to 1888 for our second workshop. We experienced a glimpse of Victorian life in a school.
Big Bang: Victorian Day
Tuesday 6th November
Our Big Bang was fantastic! The children came into school dressed as Victorian children and experienced a typical day in the life of a Victorian child. The children worked on the 3 R's – reading, writing and arithmetic. The children sat in rows and did all their work on chalk boards.
We had a great day but have decided Modern day schools are much better than Victorian schools!
*********************************************************************************************************
Autumn 1: Our Local Area:
Broomfield Park trip:
Thankfully, the sun came out for trip to Broomfield Park! We had a fantastic time exploring the different areas and learnt lots of new things. We were able to:
-have a tour of the orchard
-saw some pond dipping
-saw real life beehives
-played on the equipment
It was a jam packed day but we loved it! Thank you to the 'Friends of Broomfield Park' for showing us around 🙂
The children made delicious cookies with raisins, sprinkles and golden decorations. We had so much fun making them for our cookie sale and have managed to raise £63 for 'Friends of Broomfield Park'! Thank you to everyone who bought a cookie- they were all gone in just 10 minutes!
Monday 10th September:
Big Bang:

***********************************************************************************************************
List of useful revision websites:
https://www.topmarks.co.uk/maths-games/hit-the-button
https://ttrockstars.com/member/organisation/dashboard/id/14729
List of  useful spelling websites: