Welcome to Year 1's wonderful page!
Week Ending: Friday 7th May 2020
Hello Year 1,
I hope you're well and enjoyed watching the video of us all this week! It was definitely fun to put together. Once again we have created a timetable for you to follow next week to enable you to see how the learning is spread out across the week. Please do not feel like you have to follow this, its merely a guideline and is there to hopefully make things a bit clearer. This has been emailed to you via Purple Mash.
A lot of the work next week is to be done on paper or in an exercise book. It's important the children are putting pen to paper as much as possible as we would do in school. You can create a scrap book of your 'lockdown learning' and bring it into school once we are back to share with us and the rest of the children. Equally feel free to attach a picture of your work to an email and send it to your class teacher on Purple Mash.
Amelie-Rose in 1M took her English work this week to the next level as she created a short production of the story 'What the Ladybird Heard' using handmade puppets. Click here to check it out!
Friday 8th May 2020 – VE day!
At 3pm on 8th May 1945, The Prime Minister Winston Churchill made a radio speech to tell Britain that the war was over. This resulted in a nation rejoicing with men, women and children throwing parties, lighting fires and ringing bells. The skies were also full of planes marking victory high above.
Have a look below at some activities you may want to do with your child:
Make a newspaper front page
Which stories should be included? Would you include the personal stories from people in the UK or would you stick to politicians? The BBC has some great archive on news footage taken from that day to get you inspired.
Throw a lockdown party for your household family members
Recreate the nationwide celebrations of 1945, create a big picnic in your garden or flat/house, you can even play some wartime tunes!
Top Ten Wartime Tunes
White Cliffs of Dover
In the Mood
I'll Be Seeing You
Boogie Woogie Bugle Boy
White Christmas
The Lambeth Walk
Gonna Take A Sentimental Journey
Begin the Beguine
Lili Marleen
We'll Meet Again
Have a go at making some 'Oaty biscuits'
Ingredients
115g butter or margarine
85g caster sugar
200g rolled or porridge oats
150g self-raising flour
A little milk
1 egg (optional)
Method
· Preheat oven to 180C (350F)
· Grease a baking tray
· Cream together butter and sugar
· Add the oats and mix
· Sift the flour into the mixture and stir again
· Add the egg if using and a little milk to moisten. The dough should be stiff and quite dry but sticks together.
· Knead together
· Divide mixture into approx. 20 lumps.
· Place on baking tray and press to flatten
· Bake for about 15 minutes until the edges are golden
· Leave on baking tray to cool.
You will receive an email today via 'Purple Mash' with some VE day resources if you wish to use them.
D&T Home learning project – To be completed over the next 5 weeks.
Creating a chick house.
Design – draw and label what you would like it to look like. Think about materials you will use and why.
Make – Using the materials you chose when designing.
Evaluate – Are you happy with your chick house? Why? What would you do next time to make it even better?
You can send us a picture of your finished projects via Purple Mash. Please note: This is a project that is not due until 22nd May 2020.
My 2020 Covid-19 Time Capsule
A great opportunity to reflect upon how you may be feeling during this uncertain time and something to print and keep to explain to others in the future about your experience. Remember you are a part of history and will be able to teach. Remember you are part of history and will be able to teach the generations to come about what it is like living in isolation. Click on the link below:
Finally, we have really enjoyed speaking to some of you over the phone this week and helping out with any concerns you may have. We will be calling everyone on a 2 week cycle and you should all receive a phone call by Friday 5th May. We will call between 2pm – 4pm, Monday – Friday. Please note our call will come up on your phones as NO CALLER ID or WITHHELD NUMBER. Please answer our call, we would love a chat!
Once again enjoy your week, keep up the great work and carry on being AMAZING! 🙂
Below are the new tasks set for this week. You will be able to access these on Monday 11th May and will be available to complete for one week.
Maths – Length and height
Follow the PPT that been uploaded onto 'Purple Mash'. This week we will be using the 'online classroom' run by teachers from the  'National Oak Academy'
https://www.thenational.academy/online-classroom/year-1/maths#subjects
There are 4 lessons in total and the children can watch and partake in a short lesson followed by completing the activity provided.
English -Grammar (prefix -un and suffix -er and -est
Follow the PPT that has been uploaded onto 'Purple Mash'. Complete the activities on paper or in an exercise book.
Phonics  – alternative spellings for 'ai'
We have uploaded 5 (one a day) Power point presentations onto Purple Mash to support the children with reading and writing words containing these new alternative spellings. You will find these in work–>school–>year 1–> summer 1 week 4–> phonics
Please remember to revisit previous sounds in phase 3 and 5 through 'PhonicsPlay' website – Lots of fun games to help the children read previous sounds learned.
Handwriting – diagonal joins  op, oy, one, ome
We have uploaded a Power point presentations onto Purple Mash to support the children with their handwriting. You will find these in work–>school–>year 1–> summer 1 week 3–> handwriting. Children are to practise their joins on paper or in an exercise book
Purple mash 2Dos
Maths – longer and shorter
tallest and shortest
English – Prefix magic
Science – Herbivores, carnivores, omnivores
Carnivore labelling
Carnivore quiz
Reading – Ned and the jungle animals : Read each chapter, answer the quiz and then try and complete the following grammar activities. Read 1 chapter per day.
Spelling quiz
MyMaths
Comparing lengths
Important notices re: school closure from Friday 20th March
Following the recent announcement of school closures, we would like to share with you some resources that we feel will be useful for you to support your children with whilst they are off school. Despite this difficult and uncertain time we are all going through, we encourage the children to use this time to play, talk, learn something new and be creative.
With regards to learning, we will use this page as our main point of contact and will continue to update this page every Friday. We will also be setting weekly tasks on 'Purple Mash' and 'My Maths' – You should have all received usernames and passwords to access these websites. Purple Mash have 100s of interactive games to support children with their learning and they can access these at any time.
We feel it's important for the children to mirror a similar structure that they are used to during the school day to keep them motivated. Below is a suggested timetable you could use.

Reading is key 
Please continue to regularly read at home. Remember, reading to your child is just as important as listening them read to you.
– Oxford owl – https://www.oxfordowl.co.uk/  offers a free Ebook library for parents and children to use.
– PhonicsPlay -https://www.phonicsplay.co.uk/ This site is allowing totally free access for phonic games and resources for parents to use. Children need to recap all phase 3 and 5 sounds and alternative pronunciations.
– Twinkl – https://www.twinkl.co.uk/resource/year-1-school-closure-home-learning-resource-pack-t-e-2549910 This is an excellent resource that teachers across the country use. They are offering a free one month trial for all parents and have fantastic packs to support children in all areas of their learning.
-Classroom secrets – https://classroomsecrets.co.uk/ Another excellent resource available for parents and children to access free of charge at the moment.
Joe Wicks the Body Coach will be the 'nation's P.E teacher' as he delivers a LIVE 30 minute child – friendly workout at 9.00 Monday – Friday next week. This will be available on his YouTube channel – make sure you tune in for the biggest P.E lesson we have ever seen!
Below are some more websites/apps that we think will be useful for you to access:
Here is another great resource that we have found and arranged the subscription for.
It is safe, free and full of curriculum goodies for kids to access from home.
Please log on to https://www.busythings.co.uk/ to have a look for your curriculum topics.
Username: home666
Password: home777
Below are some extra resource links you may want to explore:
5 Lego challenge
Last one I promise! – Please check out https://abcdoes.com/
Please use the link above to Alistair Bryce-Clegg's website abcdoes where you can find 50 fantastic ideas to try.
***************************** REMINDERS AND NOTICES *******************************
Home Learning – Home learning in Year 1 is most effective when it's a hands on approach. We believe the children learn best when given practical approaches to embed their learning. Recently, due to several 'focus weeks', the home learning has been project based. This can be presented any way you like from a couple of sentences, photos in the home learning book to a 3D model! When the home learning is not project based, the children will usually receive a Maths or English activity to completed either on a sheet or in their Home Learning books. This will be based around previous learning or to prepare them for the week ahead. If you are ever unsure about what is expected, please speak to your class teacher… we are always happy to help! 🙂
Reading books -The children will receive 2 home reading books and a book from the book corner each week. The TA will change these weekly during the day. Please ensure the books are in their book bag daily.
P.E – The children will need their full PE kit in school, throughout the week. Please can you make sure that they have their names on every item of clothing and that any jewellery is removed before school. Can you also make sure that children have long sleeves jumpers/hoodies and bottoms in their PE bags.
PE days are as follows:
1R: Monday and Friday
1O: Wednesday and Friday
1M: Wednesday and Friday
Any parents or helpers who would like to assist us with trips and workshops, please could you notify the office. We really need and appreciate your support. Thank you!
********************Year 1 celebrations********************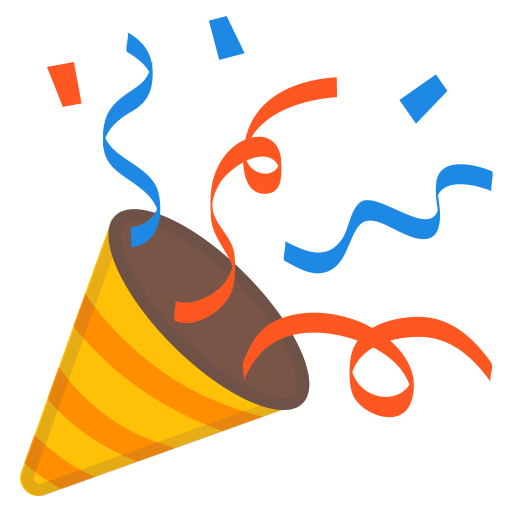 Book week – W/B 02.02.20
It's been another jam packed week!
Staff performance – The staff performed the story of 'Supertato' to the whole of Year 1! Mrs Powrie narrated the story and the staff acted it out. The children loved it!
Palmers Green Library Visit – The children visited the local library. They each chose a book to take home and the librarian read the children a couple of stories before walking back to school. Once the children have finished their library book, could they please come back to school so I can drop them back to the library without being charged 🙂
Story Workshop – The children took part in an interactive story workshop about a King who tackled a fearsome giant and a Cedar Tree who showed the values of kindness and teamwork.
School Library Book Hunt– The children went on a book hunt around our school library! They loved looking for new books!
Story Time – The children have enjoyed a range of stories this week. They have had stories read to them by us, Year 4 children and each other. Tancredis' mum from 1M kindly came in and read to each of the classes the story of the 'Three Little Pigs' in Italian! The children loved guessing the parts they knew and learning a few new words. I would also like to thank Oona's mum (10) who read a fantastic story 'Tea water tears'. The children were all fully engaged in the story (myself included!) and loved the dramatic 'fake crying' throughout! 🙂
We would like to thank you all for helping (once again) with the fantastic costumes and dress up ideas. All the children looked FANTASTIC!
Firefighter visit – 10.02.20
The Southgate Firefighters visited the Year 1 children. They discussed with the children all the different emergencies they cover. The children got to sit inside the fire engine and ask questions about the tools and what they are used for. It was great fun!
Science week: W/B 27th January 2020
Our science week this year was very egg-citing! We did lots of different experiments involving eggs. First, we predicted what we thought would happen after the eggs had been soaked in vinegar for 3 days. We enjoyed observing over time and finding out if our predictions were correct. Next, we wanted to find out which ball would have the most bounces! We compared our eggs to a tennis ball and plastic ball. We measured carefully at different heights using a ruler to ensure it was a fair test. We compared our results as a class. The tennis ball bounced the most! We also carried out an experiment dropping the eggs from different heights using parts of our bodies. Some eggs bounced and some smashed! On Wednesday, we took part in a special Science assembly and workshop! We learned about different forces and air particles in the assembly. It was really fun watching the scientist keep the balls in the air using a hair dryer and leaf blower! In our workshop we made slime. We learnt about molecules and how they change when we mixed our ingredients to make slime. It was great fun!
Our final experiment of the week was a whole school approach, We wanted out find out who's hand in our class could hold the most beads. We drew round our hands and wrote down how many beads we could each hold. We did this three times. This is called Repeatability! We had to work out what patterns we could see from our results. We noticed the largest hand could hold the most beads therefore the tallest children in the class held the most and the shortest held the least!
Finally, we ended this week with a fantastic dress up day! – It was lovely to see the effort the children had made and how much of a 'Science buzz' this has created! We would like to thank you all for having a go at the experiments at home with the children, they enjoyed sharing their pictures/research with each other.

Tudor day –  13.01.20
On Monday, we had our very own 'Tudor day', where we recreated 'life' during The Great Fire of London. This provided valuable learning opportunities for our Year 1 children through a combination of role play, practical activities, dancing, quizzes and a treasure hunt. It was an amazing experience and the children enjoyed learning what it would have been like living in the year 1666. At the end of the day the children watched as we set fire to our own Tudor houses and watched them burn, just like what happened in the Great Fire! The children got a chance to discuss what happened and why the flames spread so quickly! It was a fantastic day! We would like to than you all for dressing the children up so well for the event. Your continues support for events like these is deeply appreciated 🙂
Christmas show success – 05.12.19
We are all extremely proud of our Year 1 children this week as they excelled in their recent Christmas performance. They have worked hard these past weeks, rehearsing lines, lyrics to songs and dance routines.
We would like to thank you for your support with costumes and preparing the children for their performances.
Visit to St John's church – 19.11.19
The children went on a trip to St John's Church in Palmers Green to meet Rev Julie and learnt all about Christianity. The children had a tour of the church where they saw the chapel, the altar and the font. Rev Julie  even baptised our class toy and showed the children how to light a candle to say a prayer. The children got to try the special bread and try on the priests robes. What a fantastic morning!
Toy making workshop – 15.10.19 
To conclude, our fantastic topic on 'Toys' this half term, on Tuesday and Wednesday the Year 1 classrooms were transformed into a toy making work shop. This amazing workshop allowed the children to discover toys of the past and make their very own wooden toy. All the children were completely involved in the toy making process and used a range of tools and techniques, including sanding, drilling and hammering. All of the toys that were made are based on examples from the last 3,500 years.
National Poetry Day – 3rd October
Please see our class poems below:
Truth by 1R
The truth is good and a lie is bad,
Sometimes you might get mad,
You might get shy,
Just give it a try,
If you tell the truth that is kind,
I am sure they won't mind,
If you always tell the truth.
Truth by 1M
Telling the truth is important
Remember to be honest
Understanding and respecting each other
Trusting each other to say what really happened
However you have to tell the truth to everyone.
Truth by 1O
It can be hard and sometimes even scary
Truth, truth, truth
You know it's right and it feels good
Truth, truth, truth
Being honest can help others
Truth, truth, truth
You'll feel better, it's always the way
Truth, truth, tr