This half term's Learning Journey is: Roald Dahl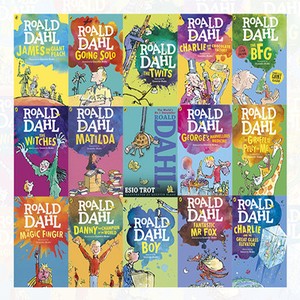 Week Ending: Friday 20.4.18
In English:   This week the children have been reading and writing Limerick poems. In groups they read through various poems and unpicked the key features. The children have based their Limerick poems on key characters in the book 'Matilda'.
Next week:  The children will be looking at character descriptions.
In Maths: This week the children measured and compared different measurements. They have looked at capacity, length and mass. The children had lots of practical measuring activities to work out in their groups.
Next week: The children will be looking at addition and subtraction.
Also this week: This term our Learning Journey is 'Roald Dahl'. This week year 3 had their Big Bang. The children came in dressed as their favourite Roald Dahl characters. In class we have had lots of different workshops based on the BFG, Charlie and the Chocolate Factory and George's Marvellous Medicine.
Mad Science
World Book Day 2018
Tree Assembly Achievement Winners:
3R: Ali
3O: Kaia
3M: Aaron
Well Done children!
**********************************REMINDERS &  NOTICES********************************** 
Key dates this term:
Big bang: Dress up as favourite Roald Dahl character and bring in a jam jar.
School trip: Matilda Theatre visit- Wednesday 2nd May 2018
Celebration: Thursday  24th May 2018
Reminder: Please check the school newsletter on the website every week as key dates and events will be on there.
Calling all parents…Share your talents & passions!
Our upcoming learning journeys for the year are as follows:
Autumn 1: Stones and Bones
Autumn 2:Ramayana
Spring 1: Magnetic Magic
Spring 2: Extreme Earth
Summer 1: Roald Dahl
Summer 2: Ancient Greece
If you have any particular interest, knowledge or speciality in any of these areas / topics, we would love to hear from you! Some parents have expressed an interest in delivering informal workshops or talks to the children, linking to our current learning journey. Please talk to your child's teacher or Year Leader if this is something you are interested in. We appreciate what a great asset our parents are at Hazelwood in supporting our children with their learning. A big thank you in advance to any volunteers!
PE Kits:
Please ensure that your child has his/her PE kit in school as our children partake in two PE lessons a week (see below for days) Please ensure that your child has a suitable PE kit for their outside lesson.
3R: Wednesdays and Fridays
3O: Wednesdays and Thursdays
3M:Wednesdays and Fridays
************************************************************************************************
OUR INCREDIBLE LEARNING JOURNEY ARCHIVE
AUTUMN 1:  STONES and BONES!
Celtic Harmony Stone Age school trip (Sept 17)
In September, to kick off our first learning journey with a BIG BANG, we went on a school trip to Celtic Harmony Camp in Hertford. A truly amazing time was had by all! During this trip, we were able to experience life as it might have been in the time of the Neolithic Stone Age. The children enjoyed the following things:
Working in their teams to make real dens
Making their own arrowheads by soap 'knapping'
Hunting and gathering for 'food'
Watching a demonstration of a fire being made, in the way they would have had to in the stone age time
Gathering in the impressive Round house for a traditional story around the fire
Autumn 2: Ramayana
In October we were lucky enough to visit the Bhaktivedanta Manor. The children had the chance to dress up in traditional Hindu clothing and even go on a bull cart! The people at the manor were very welcoming and helped us to understand a lot more about the Hindu religion.Sharing a range of religions across the school is important so that they children can learn, acceptance, tolerance and diversity.
This term We were also able to perform our show to the whole school as well as the parents. The show was as good as a west end performance and the children enjoyed putting it together 🙂
Spring 1: Magnetic Magic
This half term the children really enjoyed learning about magnetic forces. We started off our learning journey with a magnetic magic day where the children were able to investigate how magnets work. We had lots of magnetic fun!
In January the children were able to visit the science museum  where they were able to visit the 'Wonderlab' and immerse themselves in all things science! In addition to this we had a forces workshop and we were able to learn more about magnetic forces. The children enjoyed this thoroughly.
************************************************************************************************
List of useful revision websites:
www.bbc.co.uk/bitesize/ks2/
www.cgpbooks.co.uk
www.educationquizzes.com/ks2/
List of  useful spelling websites:
BBC – KS2 Bitesize English – Spelling & grammar
BBC – KS2 Bitesize English – Spelling : Play
Crickweb | KS2 Literacy
spelling – Topmarks Search
English Spelling Games and Activities
http://www.ictgames.com/literacy.html
http://www.spinandspell.com/game.swf
http://www.amblesideprimary.com/ambleweb/lookcover/lookcover.html